29/11/2021
Google Review
The Flying Tophatgamer707 (Amanda)
Great experience from start to finish. All the staff are very professional and very helpful. Thank you very much
---
26/11/2021
Google Review
Karen Preston-Freeman
We recently sold our property with Peter James. At all times the staff were friendly, professional and helpful. I highly recommend them and I know Peter James Property is very well respected and well thought of locally. Thank you especially to Julie. Best wishes to you all.
---
16/11/2021
Google Review
Alex Fotherby
Recently I sold a house through Peter James Property, mainly dealing with Georgina and Julie. Both were incredibly helpful and professional throughout. I could not be more pleased with the service I received and would fully recommend Peter James Property to anyone considering selling their home.
---
07/11/2021
Google Review
Samuel rattan
Great service from the lady who showed me around to Lucy and the guys in the office was a smooth transaction thanks guys
---
06/11/2021
Google Review
Sagar Krishan Joshi
We recently purchased our first family home through Peter James and we have had a great experience. From the house viewing with Matt, who was professional, helpful yet not pressuring us to completing the purchase with Julie who was very responsive in all correspondence and did everything to help the purchase along as quickly and as smoothly as possible. We found them very helpful and everyone at the office was friendly and seemed genuinely happy for us when we collected our keys. Great estate agents! Would definitely recommend!
---
02/11/2021
Google Review
Paul Watson
Excellent, professional and personable
---
28/10/2021
Google Review
Rupinder Kaur
Peter James Property have given outstanding service and I highly recommend them. Georgina has been absolutely amazing and has managed to let my home without it being advertised on the market. Look forward to working with you again soon.
---
06/10/2021
Google Review
Kathryn Wright
From the very start of the sales process through marketing, viewings and completion the team at Peter James have been amazing. Huge thanks to Matt, Julie and Tish for making a stressful process as easy as it could be.
---
06/10/2021
Google Review
Amanda Flint
Today I completed on the sale of a property that has taken 15 months, due to issues aside from the sale. It has been a very testing time for me and I would like to express my thanks to Peter James Property, but most especially to Julie and Georgina. They have been professional, supportive, informative and friendly throughout. They kept the sale on track keeping both myself and my buyer informed of the situation at all times. I truly can't thank them or recommend them highly enough.
---
02/10/2021
Google Review
Alex Brennan
Very professional and friendly
---
30/09/2021
Google Review
Ryan Price
But Georgina and Julie have been absolutely fantastic with the purchase of the house.The professionalism of the company is the best we have dealt with. If estate agents were rated like football, these guys would be top of the premiership. We look forward to working with them again in the near future.
---
15/09/2021
Google Review
Parma Bath
The entire process of selling my house with Peter James property has been exceptional and I cannot recommend them highly enough! Every member of the team Peter, Matt, Julie & Georgina were extremely helpful and informative, ensuring that I was kept up to date with all stages of the sale. When problems occurred like my buyer pulling out at the last minute before exchange! The team really stepped up and arranged several viewings immediately which resulted in several offers and ultimately the sale. As there was a large chain going into the final stages Julie was awesome liaising with all parties to ensure exchange & completion happened ASAP, we really couldn't have done it without you. Thank you to the entire team, the best compliment I can give is that I have recommended Peter James Property to numerous people who are looking to buy or sell!
---
09/09/2021
Google Review
Lisa Langman
I would highly recommend Peter and his team. Professional advice and responsive throughout the sale of our property.
---
09/09/2021
Google Review
Tracey Lane
We can not recommend Peter James property highly enough…from valuation by Peter to support from Matt to purchase our dream property to Julie for supporting us through a tricky sale and purchase they were all amazing! Nothing was too much trouble and in the last few weeks leading up to our completion Julie went over and beyond in her support for us…offering daily up dates and reassurance… chasing of other people in the chain and finally after 8 months of chasing our dream it became a reality! Thank you to all who helped us move into our dream home The Lane Family
---
02/09/2021
Google Review
Grandflat Recordings
We recently sold and purchased with Peter James Property. Really happy with the service we received from start to finish. Plenty of viewings on our old place and regular feedback provided throughout the process. There was only one house we wanted and it came right down to the wire, but we now live in that house so a good job well done. Many thanks to all at Peter James. Highly recommended!
---
01/09/2021
Google Review
Jagjit Singh
I bought the property is Wolverhampton, I completed this Friday with Peter James property, i talked to Giorgina and Jiuly, they both are nice and answered quickly if I had any questions, I had a good experience. thanks
---
28/08/2021
Google Review
Antonia Jackson
Professional, excellent communication, friendly service. Thank you!
---
27/08/2021
Google Review
SE Racing #6.
Recommend
---
22/08/2021
Google Review
Stephen Kibble
We received outstanding levels of service from all the team with special thanks to Tish and Julie. We received excellent advice and when things went against us they also provided excellent emotional support. We are very happy to wholeheartedly recommend Peter James and his team .
---
24/07/2021
Google Review
Lorna Willis
From start to finish Peter James and his team were fantastic! Found a buyer without the house even being advertised and then found us a new home super quick too! Peter and Julie were always there to speak to and returned calls and emails super quick and kept the solicitors in check when needed!
---
16/07/2021
Google Review
Suku420
Absolutely wonderful staff.
---
01/07/2021
Google Review
Ben Flint
Wasn't the easiest sale as it turned out but the team were patient, diligent and went the extra mile wherever possible. Thanks PJ & crew
---
30/06/2021
Google Review
Hazel Smith
 Peter James and his staff were keen and enthusiastic about the sale of our property and I am sure would have sold it much sooner if the coronavirus pandemic had not occurred. I can highly recommend this estate agency for their friendliness and professionalism.
---
30/06/2021
Google Review
Simon Flint
 Our task was to sell a vacant old property. Peter James were innovative and resourceful in the techniques that they used for the sale. However their fantastic service was the main feature - namely the support, advice and diligence. The team were approachable and always available. Individuals always returned calls and gained feedback. They made a tricky exercise easy.
---
28/06/2021
Google Review
Chad Rhodes
Peter James has been a delight to work with on our purchase. Julie (Sales Progressor) regularly kept me updated and even chased our buyers solicitors when we experienced a delay in our sale. It was a rollercoaster of a sale/purchase but we could not have been in better hands! Thank you. 
---
27/06/2021
Google Review
Sharon Humphreyson
 This is the second time I have used Peter James Property to sell property and I will continue to use them in the future and recommend them to others. All staff have been responsive to circumstances as they have changed. I have been most impressed by their excellent communication, keeping me in the loop throughout the transactions without any need to chase them. They know the market and offer excellent advice.
---
25/06/2021
Google Review
Nikki Boparan
 Peter James Estate Agents we're brilliant from start to finish. Our house had been on the market for some time before using Peter James and during the pandemic it was a stressful time for all. The team were attentive, kept us up to date with monthly marketing reports and we're actively seeking buyers. They were all a pleasure to work with and our property sold within a few months of them coming on board. They are definitely the best estate agents we have used anyone looking to sell a property I would highly recommend using Peter James.
---
25/06/2021
Google Review
Lisa Millar
 I would highly recommend Peter and his team as nothing was too much trouble, in fact they preempted issues before they became a headache. Highly Professional and approachable, excellent service . Thank You
---
22/06/2021
Google Review
Jeremy Ireland-Jones
---
17/06/2021
Google Review
Tom Fotherby
 Just purchased my dream house through Peter James. They are a great team. Julie was my main point of contact who would quickly find answers to any query I raised. I was regularly updated as to the progression of my purchase. The whole experience was seamless. Made the process of moving a lot less stressful. If I was to ever sell again, I would strongly consider Peter James! Thank you Julie, Lucy and Tish!
---
17/06/2021
Google Review
Juswant Kalirai
Lucy was fantastic from start to finish. Not only did Lucy always keep me up to date, she even managed to let my property without hitting the market. The process was smooth and quick, not to mention the fantastic tenants that have occupied the property. I would not hesitate to use Peter James again and in particular kudos to Lucy for doing a great job. Thanks again.
---
17/06/2021
Google Review
Joe Datnow
---
29/05/2021
Google Review
Jill Baker
 Selling your house in a pandemic should be difficult. Not so with Peter James Property! Our house sold in 48 hours at £25,000 over the asking price. All the staff (including Peter himself who was excellent!) went out of their way to get us moving into our dream home. Matt arranged viewings skilfully and anything computer related he was on hand to help. Tish was a wonder with the negotiations and kept a calm and clear head to achieve an amazing price for us. However, the star has to be Julie! Nothing was too much trouble and she got the sale through, done and dusted in four weeks. Unbelievable! From start to finish you could not ask for a better Estate Agents than Peter James Property. We would recommend them 110%. Thanks for everything!
---
23/05/2021
Google Review
David Salmon
In a complicated house move and have given notice on our rental property Julie and Peter went above and beyond to ensure the purchase went through as smoothly as possible. Very professional and always available. Most definitely a 5 star service.
---
13/05/2021
Google Review
David Willis
---
08/05/2021
Google Review
Christina Glossop
All at Peter James Property are professional, friendly and courteous and I would highly recommend them - great people to work with! If the need arises, I will definitely use them again.
---
08/05/2021
Google Review
James Evans
I have just sold 2 houses through Peter James, mine and my late father's. Both have been sold for very strong prices, which was great. The level of service has been amazing, with a real team effort from Peter and his team, with Peter personally getting involved in some very complex and challenging negotiations. Highly recommended.
---
 06/05/2021
Google Review
Jack Carver
Great service, very friendly staff, hassle free.
---
23/04/2021
Lovely thank you message - glad we could help
---
06/04/2021
Google Review
Thank you Stephen and Julie for a professional and friendly service in selling our house. Always available to handle our queries.
---
02/04/2021
Google Review
Michael Clarke
To put it simply, our chain would not have completed with Peter James' incredible staff. Julie is a really great person to have on your side and breaks down barriers preventing sales. Would highly recommend as the best estate agent in Wolverhampton.
---
01/04/2021
Google Review
Richard Merriman
We have had a very protracted sale initially due to the hiatus surrounding Brexit & the uncertainties prevailing. This got swallowed by the enormity of the pandemic. Throughout the Peter James team were exemplary in their dealings & communications. We were always totally confident in their form & processes; their expertise was a beacon of excellence. Thank you to each & everyone involved.
---
01/04/2021
Google Review
Alex Robinson
Rented a property through Peter James Property Ltd in March 2021. We dealt with Lucy, she provided a great service and was always on hand to help. When we first started looking for houses we used another estate agent but changed to Peter James as the other was very poor at answering calls or getting back to us. When switched to Peter James Property, Lucy always kept in touch and always got back to us quickly no matter the issue. Would 100% recommend this company to anyone looking to let a property as there customer service is fantastic and the staff are amazing to. Would use again.
---
27/03/2021
Google Review
Sukhdev Dhillon
Peter James is a number 1 Estateagent simply the best in my opinion I would like thank team for finding me a wonderful house that I've just purchased through them A special thanks to steven who worked tirelessly to make the deal happen steven was very helpful from the first phone call to completion of the sale I thoroughly recommend them to anyone whose looking to purchase or sell a property to give them a try Sukhdev DHILLON
---
 26/03/2021
Google Review
Alex Williamson
Julie and the team were fantastic from start to finish. Very straight forward process at the front end followed by Julie's tenacity and willingness to go the extra mile towards to the latter parts.
---
24/03/2021
Google Review
Kirsty Clifford
I could not recommend Peter James enough, we have recently purchased a property through them and they have been nothing but supportive from start to finish. Tish was very informative when showing us around and through the negotiating process and Julie was superstar in getting the purchase over the line and was always at the end of the phone whenever we needed her. Thank you so much!
---
22/03/2021
Google Review
---
16/03/2021
Google Review
Outstanding service form start to finish. A very professional, yet humble experience with Peter James property. We have recently sold our property with Peter James and could not have received a better service and special thanks to Matt & Julie for making selling our house a much smoother experience. Keep up the good work!
---
12/03/2021
Another big thank you! such lovely gifts - enjoy your new home
---
09/03/2021
Another lovely gift from a very happy client completing on their sale today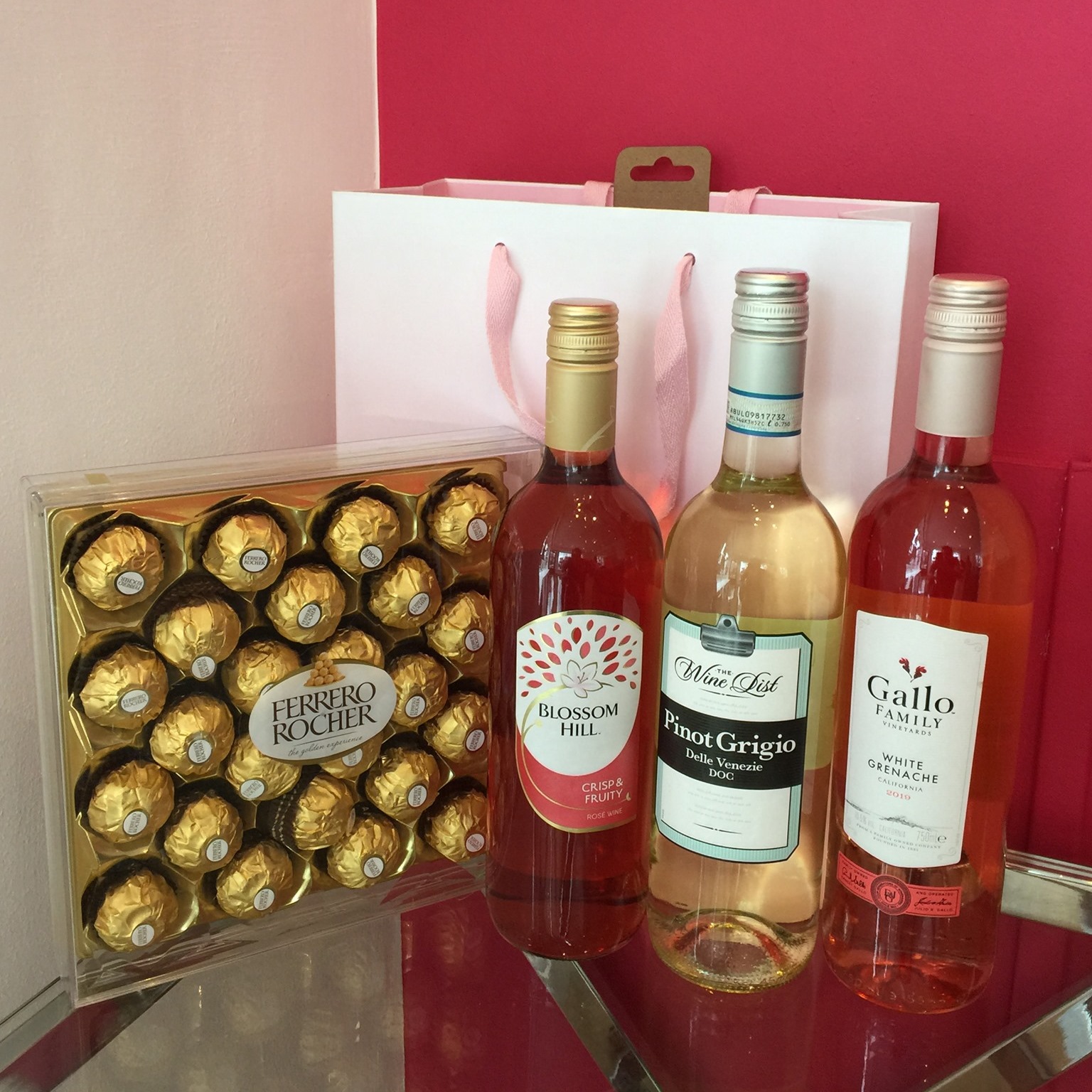 ---
09/03/2021
A wonderful gift, off another happy client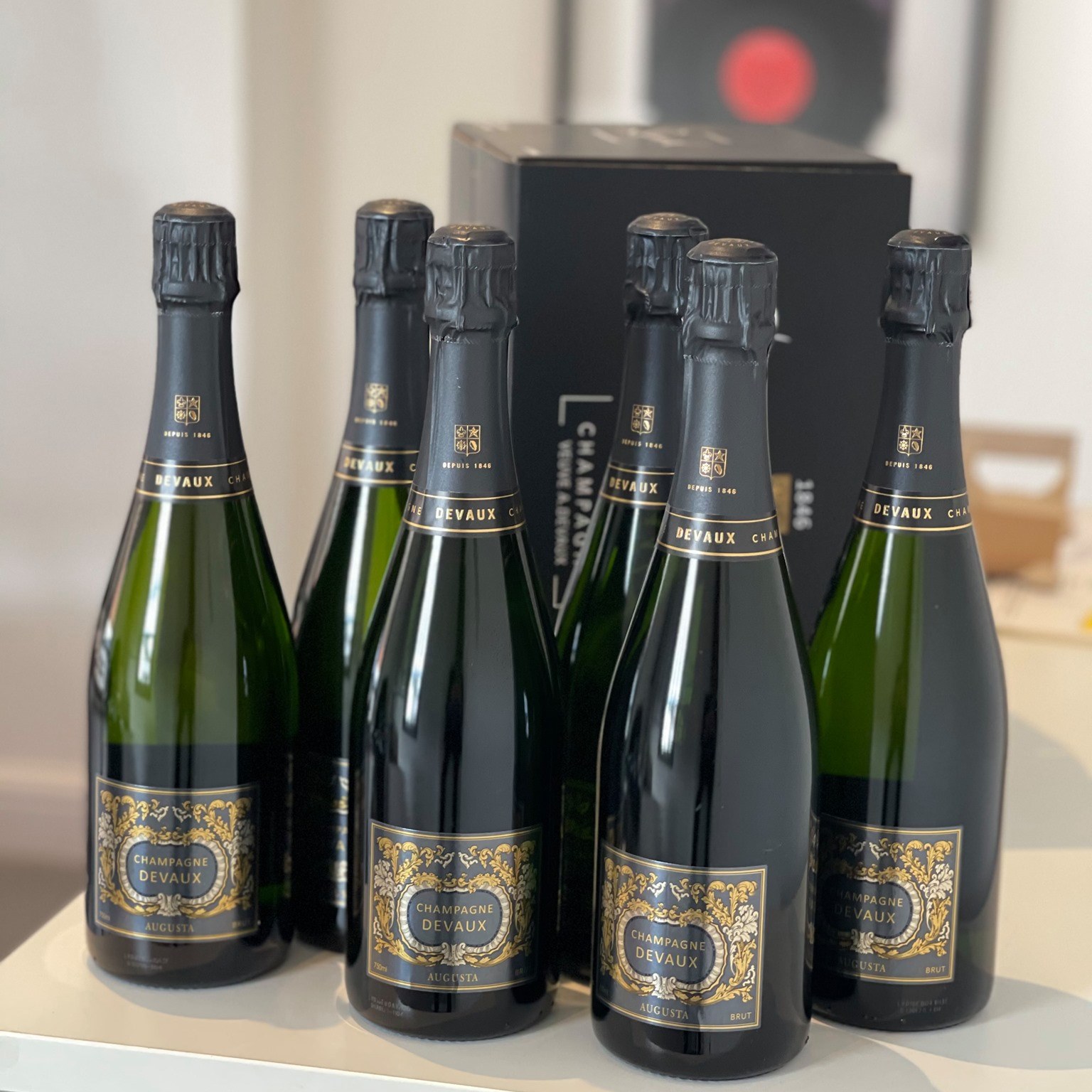 ---
09/03/2021
Google Review
Brilliant team of very professional estate agents who gave 100%. Excellent communications throughout and great end result - Thanks to all involved especially Julie and Stephen (& Peter of course 😁😁).
---
 08/03/2021
Google Review
I would highly recommend Peter James Property. They went above and beyond. Professional, available and communicative as well as calming, reassuring and highly proactive. Forget internet based alternatives. Peter James Property have proven invaluable and the decision to contract them - 100% validated.
---
05/03/2021
A very thoughtful and extremely tasty gift from a charming buyer moving into her first property